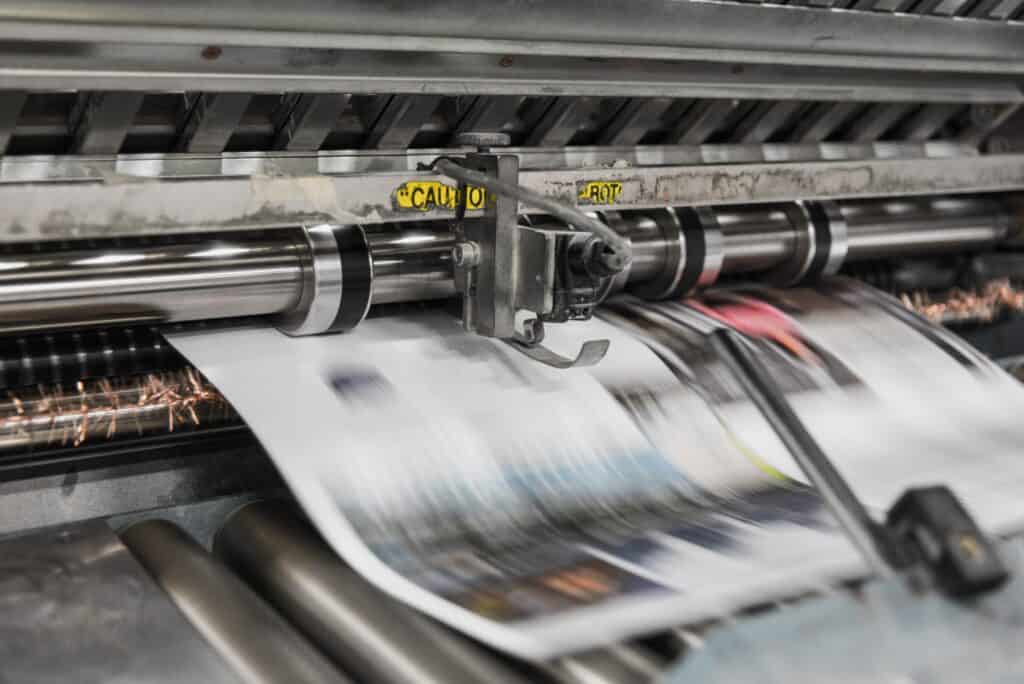 Self-publishing book production can offer an overwhelming number of choices to any author, regardless of experience level. To get you on the right track, let's take a look at some of the more common questions we receive here at Presto Page regarding our book production processes.
Which is better, perfect binding or spiral binding?
Most books you find in a bookstore are perfect bound. That means that the cover and interior pages (or book block) are printed separately and then affixed with an adhesive to form a spine. Perfect binding is ideal for most novels and non-fiction books. Spiral binding, on the other hand, uses a plastic coil to hold the pages together, and is typically used for business documents, cookbooks, or classroom materials.
Can I reorder my book?
Absolutely! We hope you become one of our many clients who reprint with us. We will keep your files on hand for at least six months following your order. While we do ask that you please retain copies of your production files, rest assured that in most cases a reprint will require only an email or a phone call.
Which is better for my book cover, lamination or UV coating?
UV coating is a process in which a fluid resin is applied to the paper, which is then hardened by an ultraviolet light source. This will give your cover a glossy finish. (Other finishes are available on request.) Lamination is a similar process, except a thin film is applied rather than a resin. Both options result in an attractive glossy finish, but lamination is more durable, and UV coating is more economical. For a deeper dive, please see this article from Nobelus University.
What is your minimum run for book printing?
For almost all jobs, our minimum order is 25 books. This number allows us to defray labor costs just enough to offer a competitive price on your run. If a smaller run is genuinely needed, please contact us directly to discuss pricing and production details.
What is your production time?
Typically, we're able to ship your order 5-10 days after your final proof approval. Depending on our production volume at any given time, this timeframe may vary slightly. If we're anticipating any kind of production delay, we will notify you immediately. Please notify us if you need your book on or by a specific day, and we will do our very best to accommodate your schedule.
Can you produce custom book sizes?
Absolutely! The sizes listed in our instant quote calculator reflect only the standard and most economical print sizes available. However, we are delighted to accommodate any book project and can produce just about any size imaginable. Please contact us directly to discuss your custom project. Also, please note that most custom sizes will be slightly more expensive and may require a larger print run.
How do I determine my book's page count/color page count?
There are a few different factors to consider when determining your page count. Most importantly, your cover is not included in your final page count. Accordingly, it is not included in your color page count, either, even though it will always be printed on a color press.
Next, you'll want to count all the printed sides in your manuscript, not sheets of paper. If your 200-page manuscript is printed on 100 sheets, for instance, you will enter your page count as 200. Also, to avoid unwanted blank pages, make sure that your page count is an even number.
Any page that contains even a pixel of color will count as a color page. Pages with grayscale images will still be considered black and white, but to ensure optimal print quality, please make sure your grayscale images are actually grayscale, and not, say, a very dark shade of blue.
How do I calculate my book cover's spine width?
This is a crucial question during the self-publishing book production process. If you choose 60# paper for your book block, divide the total number of pages (i.e., sides) by 427. The result will be your spine width in inches. For example, a 200-page book printed on 60# paper will have a spine width of .46 inches. If you choose 50# paper, divide by 511. For 70# paper, divide 350. Please note, however, that if your book contains fewer than 76 pages, it will be difficult to center text on your book's spine.
Do you offer hardcover book binding?
Yes! Please use our online checkout to get instant pricing on our hardcover options. For special requests, like cloth binding or faux leather, please reach out to our sales team for a custom quote.
For more information about self-publishing book production, please connect with us directly. In the meantime, stay tuned for more questions and more answers.
Happy writing!