Which

Binding Style

is right for you?
Binding Style plays a vital role in the appearance and performance of a printed book. Selecting the best type of binding for a specific print project requires considering several factors – the function of the book, the number of pages, the desired quality of presentation, and your printing budget. Presto Page specializes in six types of bookbinding options designed to meet any of your book printing needs.
Binding and cover options for our books come in several options to meet all of your needs. Choose between wire bound, plastic coil, saddle-stitched, softcover, or hardcover books.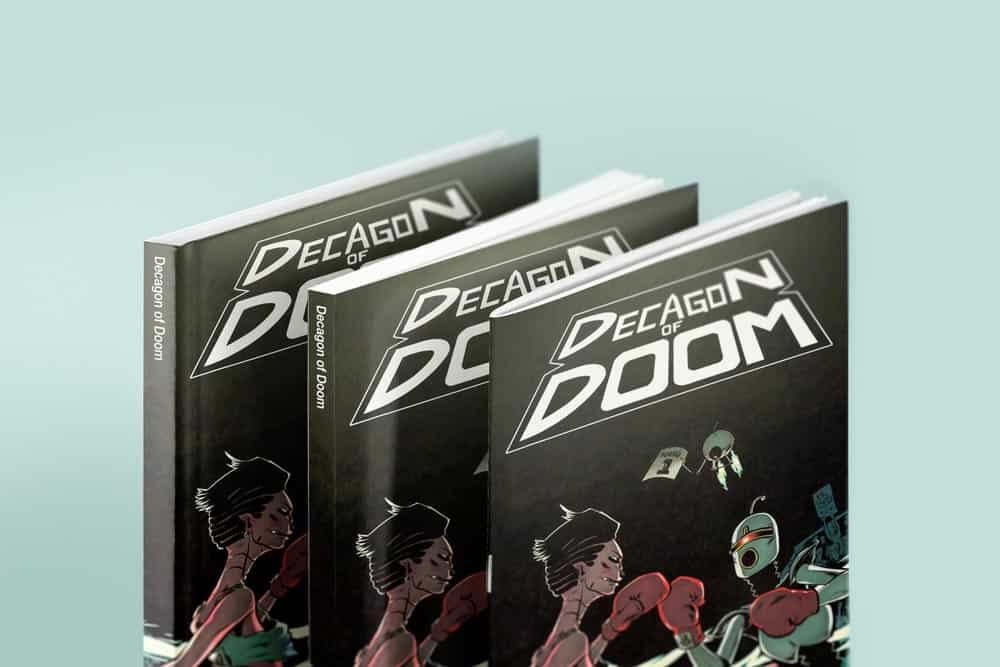 Get Instant Pricing with our floating calculator at every checkout.
Which Binding Style is Right for You?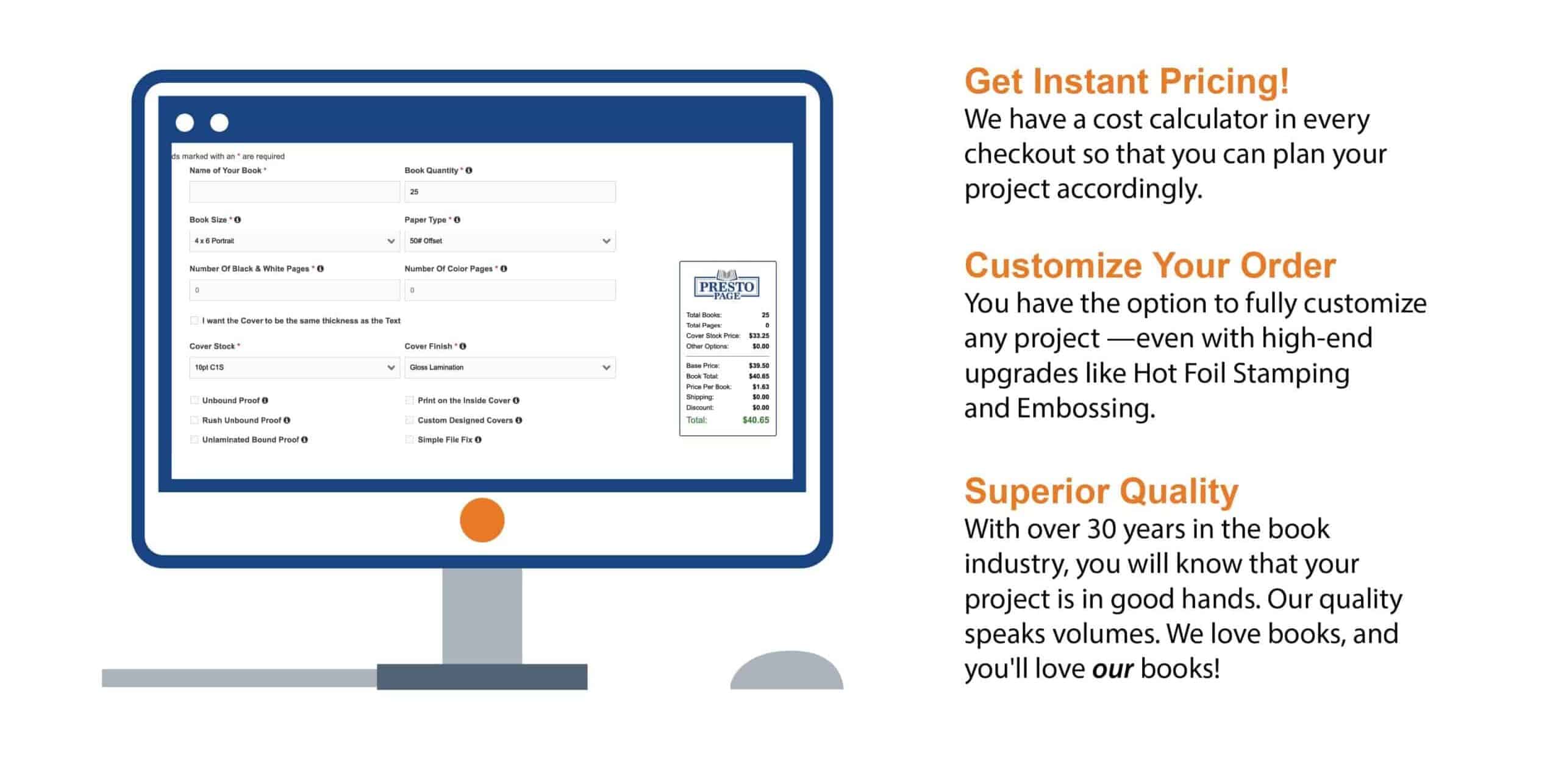 Get Instant Pricing! We offer six different binding styles through our online checkouts. Also, we can accommodate most other types of books you might need. But for those, you'll need to get an estimate.
Do you Have Something Out of the Ordinary in Mind?
Our print experts are happy to provide you with a Custom Quote for just about anything you can dream up.
Not sure if you have everything formatted correctly?
We can help! Just check the Text Formatting check box in the checkout, and we'll format it for you. You will no longer have to worry about correct margins for your Binding Style.
Want more information on formatting, or are you a Do-It-Yourself type? Then go to Formatting Info for a step-by-step guide – includes templates!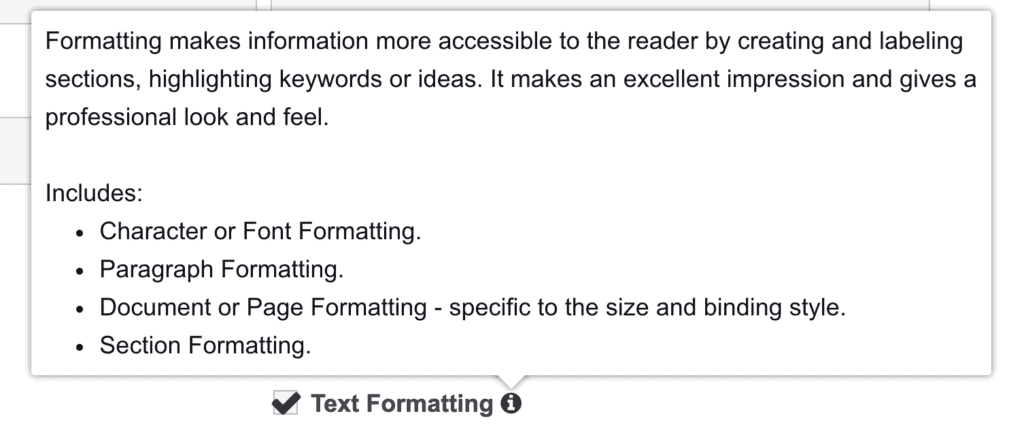 All Binding Styles Pricing Includes
Our pricing includes printing your book with a full-color cover on 10pt—coated one-sided cover stock with gloss lamination outside the book cover, binding style, and finishing.
We offer free Perfect Bound Binding spine creation upon request. 
As always, free ground shipping within the continental United States.
Of course, all other selections of our services will generate a price increase on your estimate – different pricing structures for the four binding styles.
Subscribe to stay updated on news, products, and deals!