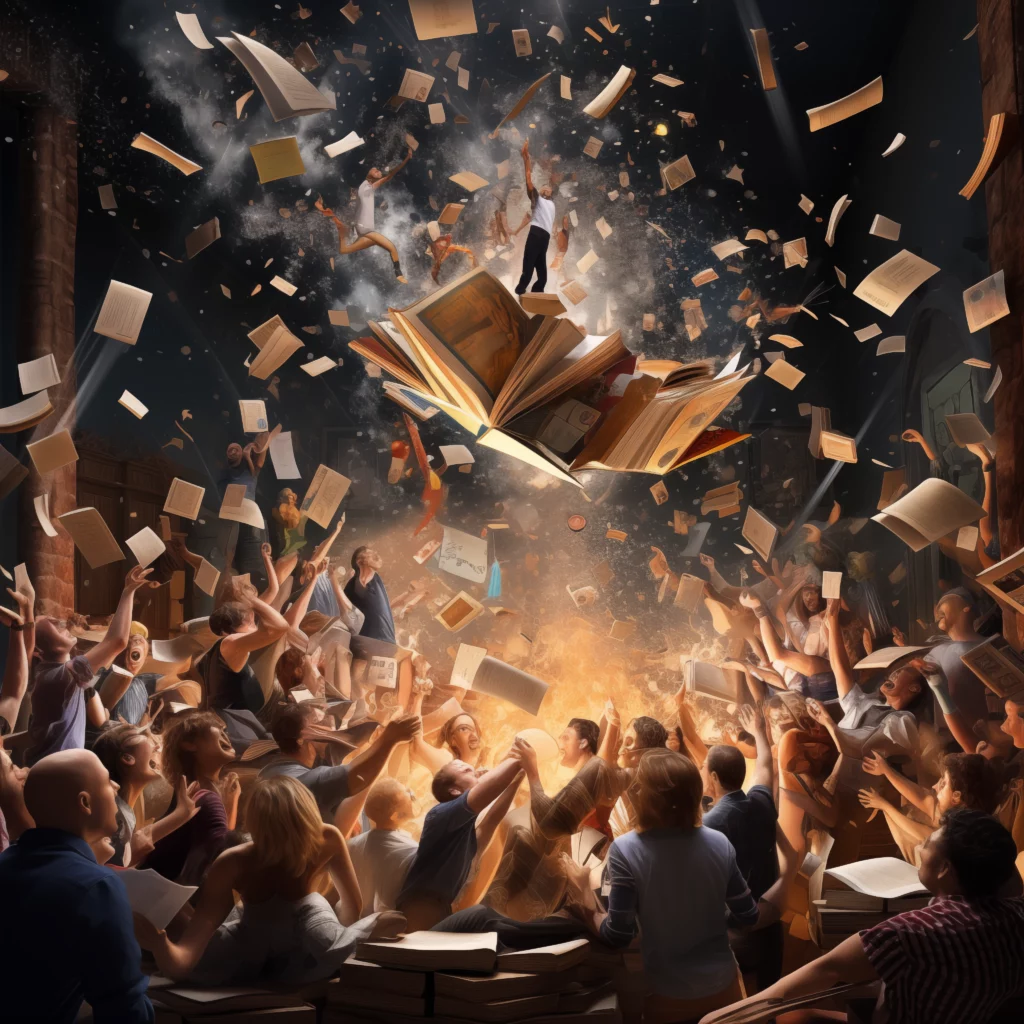 As an author, one of the most exciting opportunities to connect with your readers and promote your book is through book signings and author events. These gatherings offer a wonderful opportunity to engage with your audience, build your fan base, and create a memorable experience both for yourself and your admirers. However, organizing a successful book signing or author event requires careful planning and execution. In this guide, we'll walk you through the steps to ensure your event is a triumph.
Define Your Objectives
Before you start thinking about book signings and author events, carefully outline your goals. What do you hope to achieve? Is it about boosting book sales, engaging with your readers, raising awareness, or something else? Knowing your objectives will help you shape the event's format and promotion strategy. Is your event going to be a celebratory meeting with fans, or is it going to be a serious, professional examination of a particular social issue that your book explores? Knowing the difference is key to planning a successful event.
Choose the Right Venue
Selecting the perfect venue for your book signing or author event is crucial. Consider the size, location, and atmosphere. A bookstore, library, coffee shop, or even a park can work as an event venue. Of course, you must ensure it aligns with your target audience and objectives. You should also take care that your event is appropriate for the venue. A quiet library, for instance, may not be the best place for a boisterous release party.
Plan the Date and Time
Pick a date and time that maximizes attendance. Weekends or evenings often work well, but it depends on your audience. Check local event calendars to avoid conflicts and aim for a date that provides you with ample preparation time. Be sure to avoid holidays, and consider other events that may be competing for your audience's time, like graduation parties during early summer, or sports games in the fall.
Promote Your Event
Effective promotion is the heart of a successful book signing or author event. Utilize social media, email newsletters, and your author website to announce the event. Collaborate with local media, bookstores, and organizations to expand your reach. Consider crafting eye-catching posters or flyers. Finally, make sure your promotional materials are consistent with your brand and image — your event, after all, is part of your overall author persona.
Prepare Engaging Content
Your event should be about more than just signing books. Plan engaging content to keep your audience entertained. This could involve readings, Q&A sessions, discussions about your book, or even activities related to your story's themes. Personalize your event to make it memorable. A captivating event may even draw in passersby who wouldn't normally have heard of you or your work.
Have Ample Copies of Your Book
Ensure you have an adequate supply of your book for the event. Nothing is more disappointing for potential buyers than discovering that the book they want is sold out. Stock enough copies to meet demand, and consider offering discounts or bundles for event attendees. Be sure to plan far enough in advance to allow for production lead time, transport, and unexpected setbacks like inclement weather.
Create an Appealing Display
Set up an attractive and organized display for your books. Use props, banners, and decorations that convey the essence of your book. A visually appealing table or booth can draw in attendees and make your event stand out. And, as previously mentioned, make sure that all visual elements align with your brand's overall aesthetic.
Build an Email List
Use the event as an opportunity to collect email addresses. Encourage attendees to sign up for your newsletter or author updates. This way, you can stay connected with your readers and inform them about future events or book releases. Never miss an opportunity to retain readers and gain new ones.
Be Personable and Approachable
While this perhaps is a given, remember to engage with your attendees and be approachable. Smile, make eye contact, and take the time to chat with readers. Your enthusiasm for your work will be infectious, and people will appreciate the personal connection. More importantly, this will establish your reputation not just as a writer, but as a professional. If you make a positive impression on people, they will have a more positive impression of you and your work, and that positivity will be contagious.
Follow Up
Don't let the connection end with the event. Send a thank-you email to attendees, and consider offering exclusive content, discounts, or early access to your next book. Strengthening these connections can turn one-time readers into loyal fans.
Book signings and author events can be some of the most rewarding parts of being a writer. The first step, of course, is having an event-worthy book. When you've got your manuscript ready to go, contact us — we'll make sure we give you something to celebrate!